Hey
Good-Looking
Welcome to the world of facile, where achieving good skin is easy.
Fac•ile
/'fasel'/
sounds like fuh-seal
Facile means easily achieved and effortless, which is exactly how we approach skincare. Our focus is on cosmetic dermatology, made simple.

OUR PRODUCTS
Facile Skincare is a simplified regimen of proven, dermatologist-formulated products designed to help you achieve the best version of your skin. From our everyday skin basics to our targeted treatment serums, our uncomplicated formulas use effective, non-toxic, and feel-good ingredients you know and trust — because your skin is as unique as you are.
SHOP ALL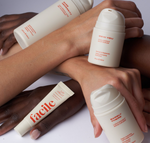 OUR CONSULTATIONS
BUT FIRST,
CONSULTATION
New to facile? We meet with first timers one-on-one to discuss your skin goals before creating a results-driven treatment plan, personalized just for you.

WHAT YOU NEED TO KNOW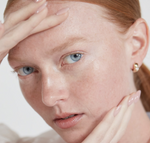 OUR TREATMENTS
Our small but mighty treatment menu is based on our expertise and a commitment to using the most advanced technology and products available. At facile, you're in the hands of the industry's best and brightest.
BOOK NOW